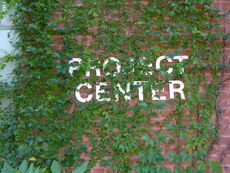 The new Iron Foundry, constructed in 1902, was a link with the past. Built north of Stratton Hall on West Street, the 90 by 52 foot square structure was designed to incorporate both instruction and commercial needs. Completed at an approximate cost of $11,000, the Foundry was erected following the instructions of Professor Arthur Willard French. The design was so successful that the directors of the Louisiana Purchase Exposition invited the Institute to design and supervise the construction of a similar model foundry at St. Louis for the 1904 World Exposition. The new building at the St. Louis Fair was a center of interest for engineers and foundrymen.
Shortly after completion, the Foundry was redesigned into a "high-tech" forge shop. The costs incurred in the initial construction of the Foundry and its later conversion to a Forge Shop were financed by a $25,000 gift by Elmer Parker Howe.
Commercially, the Foundry and Forge Shop claimed great prominence in New England. Many of the intricately designed components Dr. Goddard needed for his experimentations were constructed on campus. The Foundry generated sizable revenues and as a result created some concerns regarding conflict of interest. Eventually, WPI elected to end commercial profit generating ventures and closed the shops. However, following the restructuring of the Institute's undergraduate education program, (the WPI Plan), the old Foundry was renovated and converted into the Project Center. The Project Center serves as the administrative center for WPI's project work.